Do You Have An Upcoming Event Or
Long-term Tent Rental Project We Can Help With?
"We always strive to exceed our customers expectations, and in doing so we have been fortunate enough to build a very loyal client base."
Jack Metallinos, 
President All Occasions Tents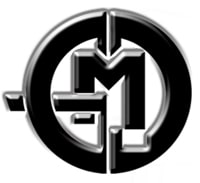 GRANT McCUNE DESIGN Academy Award-Winning Special Effects since 1977Jack Metallinos and his crew are professionals. We needed a perfect event and got one with their help. We are located in Los Angeles and had many choices, but All Occasions Tents was the right company for us––great product, fast, efficient, on-time installation and wrap, hassle-free from beginning to end.
Kathy McCune President, GMD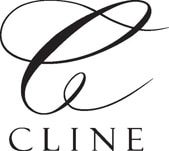 We've been doing business with Jack for years, for both rental and purchase of tents.He provides exceptional customer service and is super-responsive. When you contract with All Occasions Tents, you can count on the job being done on-time and with professionalism.Jack's team just installed a custom clear tent covering our piazza at Jacuzzi Family Vineyards. It was a complex project from both design and installation perspectives. Jack and company stayed with the job until it was perfect and the finished space is outstanding.
Fred Cline President, Cline Cellars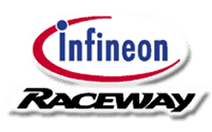 Infineon Raceway regards All Occasions Tents a preferred vendor whose professionalism and product quality meet or exceeds our high service standards.
Bob Richards, Manager Corporate Sales
Infineon Raceway

I'm very happy with the job they do. We've been doing business with them for about 10 years now, and Jack has always done a good job for me. They have great customer service. I'm more than happy to give a strong recommendation for All Occasions Tents.
Kenwood Vineyards Allen Jensen , Manager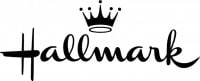 Jack at All Occasion Tents, got the large tent I wanted… the color I wanted… when I wanted it… for the price I needed…. on time and in touch with me through the whole processes, all that with a great personality… no extra charge, what more can I say. Daniel G Whifler, Production Designer (over 20 Hallmark made for TV movies)
Daniel G. Whifler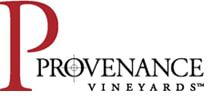 "We used Jack's services for our harvest tent, and we were very satisfied with the service. They provided great service and were very timely."
Chris Cooney, Winemaker
Jack,
You wonderful man you!!
I wanted to say thank you for all your help and kind service during our 3 day sale. Your staff was on time, efficient, and did an amazing job. Your willingness to work with me , educate me, and bend to our ever changing needs and time constraints did not go un noticed and was greatly appreciated. Our sale was a success and we owe you a hardy thank you sir! I look forward to working with you in the future Jack.
Have a great day.
MYERS Restaurant Supply, Inc., Jennie Brown

An Evening with Laura Bush
I just want to take a moment to thank you for the excellent job you did for our Laura Bush date here at West Hills College Lemoore. The "Laura Bush Tent" was excellent and allowed over 200 people to eat comfortably and set up a wine bar at each end of the tent. It was everything you promised and that means alot to me. A pleasure doing business with a professional. See you next time.
West Hills College Lemoore
Don E. Branker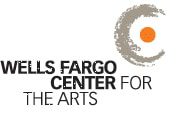 We have been working with All Occasions Tents exclusively for over 15 years.Their attention to detail and commitment to their customers' satisfaction is second to none.
Wells Fargo Center for the Arts
Jennifer Brown, Events Manager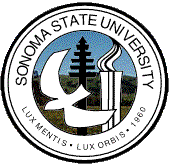 We've enjoyed working with All Occasion Tents for over 15 years.  They have always done an excellent job getting us the tent we want, when we want it, and WHERE we want it!  We appreciate their reliability, professionalism, and great prices, and look forward to continued excellent service.
Sonoma State University
Rohnert Park, CA

We hired Jack and the team from All Occasions Tents for our Youth Peace Festival at the Long Beach Arena in July 2010. They gave us an amazing deal and were super helpful and easy to deal with. I would highly recommend them!
Cynthia Hill
SGI-USA.org PEACE FESTIVAL

Dear Jack:With the economy maybe bouncing back I want to let you know that we will be planning tent promotions for 2011 and plan, as always, to use All Occasions Tents for these sales. Your promptness and philosophy to go the extra mile for customers is one of the main reasons we return to All Occasions for temporary tent sales.
California Backyard,
Rancho Cordova

"While working with AG Ferrari Foods, I hired All Occasions Tents to provide tenting for a wedding in Pt. Reyes.  I was impressed to find that you could speak with a representative 7 days a week.  This representative, Jack, was very knowledgeable with pricing and logistics, providing a quote right away, while other companies needed to get back with me.  This turn-around time was really important since I was booking the tent last minute.  Jack guided me towards a decision in a very professional way.For the actual event, All Occasions Tents was prompt, constructed a beautiful tent and was very reasonable with pricing to a remote location.  I would recommend their swift and efficient services to anyone in the industry."
Alex's Catering
Amy Meadows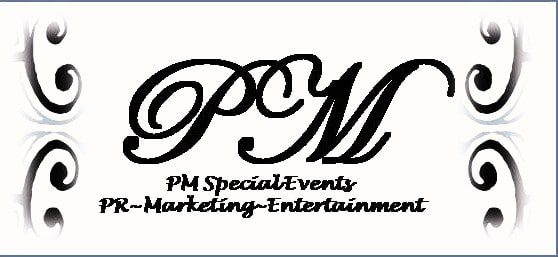 Jack Metallinos was absolutely awesome to work with. The expert advice and professionalism he and his crew provided made my experience of doing business one of the best! Being an event producer in the Bay Area, it is the utmost importance to deliver and go beyond the expectations of my clients, and Jack was there to make it happen. Although the location of my event was the the Ruth Bancroft Garden in Walnut Creek, Jack made sure his customer service mirrored that of other local and community business that were involved. I definitely look forward to All Occasions Tents providing what is needed to make my next event a complete class act and capturing the ambiance expected!Thanks, Jack! You are a jewel.
Phyllis McGlasson, Event Producer/Consultant
Serving Sonoma, Solano, San Francisco, Santa Clara, Santa Cruz, Santa Barbara, San Mateo, Sacramento, Placer, Napa, Monterey, and Los Angeles counties tent rental needs for over 30 years. All Occasions Tents is proud to be the leading event rental company in California.