Beach and outdoor weddings are very popular, but no one wants to stand out in the open with the unforgiving sun beating down on you throughout the ceremony. One way to simulate an indoor—or at least, out of the sun—ceremony while still being able to enjoy the breeze and the scenery of an outdoor wedding would be to hold the event under a tent. Unless you happen to own a circus-size tent, you'd need to work with Santa Rosa tent rental companies to make this happen.
Holding the ceremony and the reception outdoors in the shade of an expansive tent is an efficient and relatively inexpensive way to have your wedding. Not only do tent ceremonies allow you to enjoy all the benefits of an outdoor wedding, they also ensure the comfort and safety of your wedding party and guests from the elements, so you wouldn't have to worry about rain or the wind ruining the perfect day. Also, tents come in all shapes and sizes. You need to choose the tents that meet your specific needs.
Push Pole
Everybody's seen a push pole tent before; it's basically a wide expanse of canvas held up by a center pole. Push-poles are available in different sizes, which would mean that one could accommodate a small group of people; perfect for anything ranging from an intimate event to a large wedding ceremony.
A-Frame
The A-Frame uses the same concept as the foundations of a house to hold up a tent. A-Frames that tent rentals have are sheets of tarpaulin or canvass that rest on prefabricated metal frames. They are ideal for small ceremonies and narrow spaces because they don't need additional tie-downs and other supports to ensure stability.
Tension Tents
If you've ever seen tents that vaguely resemble push-poles but are much larger and have higher ceilings, then you were probably looking at tension tents. This type offers an airy, open feel, which is more or less what is desired in an outdoor wedding. The abundance of space also gives you a lot of control over what décor to use, etc.
Basic Canopy
Basic canopies are small, but are inexpensive, which could be a boon to couples that on a tight budget. They are easy to assemble, and can be used to hold an intimate ceremony. However, basic canopies do not have walls, a possible drawback if there is a chance of rain during the event.
Before looking for Santa Rosa tent rentals, you must take into account what you're going to need, as well as what you can afford so you can loosen up and enjoy your big day.
IMAGE: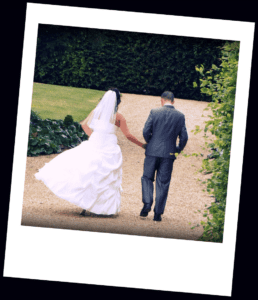 Image URL: http://freerangestock.com/details.php?gid=&sgid=&pid=21627
Photo courtesy of Free Range Stock (http://freerangestock.com)
Photographer/Artist: ktowers
VIDEO:

Video URL: http://www.youtube.com/watch?v=kVFP3Rm6UHY
Video courtesy of You Tube (www.youtube.com)
Video Owner: Dex Knows Weddings